Meet the Cast
As a graduate of DanceWorld Studios, Nat holds a Diploma in Dance and Performance and has recently pursued her acting career further studying with Brave Studios, The Film Space and The Rehearsal Room to name a few. Most recently, Nat played 'Kate' in 3 Blokes, 'Margot' in ABC iView's The Edge of the Bush and 'Steph' the berserk Christmas Prepper for Coles First Choice Liquor. Past roles include Sammi Matthews in Wayne Tunks' Hell Hath No Fury, Olivia Tulk in Neighbours and several roles in Network Ten's hit comedy Thank God You're Here. More recently, you've likely heard Nat more than seen her…she plays the voice of nine (yes 9) different animated characters in Gwen Stefani's KuuKuu Harajuku and floods your radio as the imaging voice of KIIS FM, Melbourne and Sydney. Since 1986, she has conquered the Calisthenics world representing Victoria and competing in ten Nationals teams…but don't ask, we don't have all day.
Melbourne born actor/writer Nicholas Denton has been working in the film and theatre industry for the better part of five years. His theatre credits include, Jasper Jones (Melbourne Theatre Company), The Sugar Syndrome (The Kings Collective), Cowboy Mouth (Studio 505, Sydney) The Glass Menagerie (Melbourne Fringe) Out of Gas On Lovers Leap (Patch Adams Productions) and Monologue for a Murderer (La Mama Theatre).In television, he appeared in Glitch (Matchbox Pictures) His performances on film include Holding the Man, Morman Yankees and Kath and Kimderella.  Nicholas can be seen later this year in Glitch Season 2 (2018) on both Netflix and the abc.
Jack is a Melbourne local and a graduate of the Victorian College of the Arts. His credits include Stucley in Howard Barker's The Castle, Claudio in Much Ado About Nothing and Joe in Cifford Odette's Golden Boy. His devising work extends from live art to site- specific performance, and he has particular passion for classical text and how it might be combined with new forms of theatre. Since becoming an actor Jack has worked with the National Theatre, Saint Martin's Youth Ensemble and the Melbourne International Comedy Festival.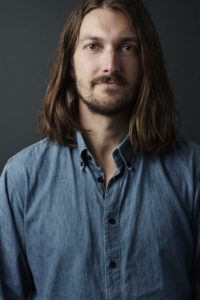 Josh Futcher
Scanlon
Josh is a graduate of Sixteenth Street Actors Studio (Full Time Acting, 2011), and The Victorian College of the Arts (Foundation program, 2007). He is a winner of the Short + Sweet, Best Male Actor award (2008), AND is lucky enough to have had ongoing training and mentorship from AFI award winning actress, Kerry Armstrong, and participated in the 2013 & 2014 master-classes with world-renowned acting coach, Larry Moss. Josh is co-artistic director of The Actors Theatre Collective, and was last seen on Melbourne stages in Cowboy Mouth by Sam Shepard, and Man of Mode at Chapel off Chapel. Josh's screen credits include Conspiracy 365, The Condemned, and Stephen King's Nightmares & Dreamscapes. He has toured major stage productions throughout Australia, N.Z, and U.S.A, but is best known for his acclaimed role as Andy Warhol in Andy Warhol's 15 Minutes of Fame at La Mama (2013). He is proud to be a part of the Melbourne independent theatre community.
David Gannon has been fortunate enough to have worked professionally in many theatre productions, films, a bunch of commercials and TV shows such as City Homicide, Rush, ABC3's Prank Patrol & Gallipoli. He trained full-time for three years in Queensland before making the move to Melbourne and working in a comedy duo with director Carl J. Sorheim. Several years later he co-founded the award-winning production company, Cameralla, where he continues to perform, create content and do whatever it takes to tell as many stories as possible. David has garnered several awards over the years including 'Best Actor' @ Atlanta Film Festival for his portrayal as wannabe gangster, Ricky in the short Film 'Hangry', and his last film 'Mop Head', which he co-created, directed & produced, won the GetUp! ReefReels competition and was screened at Tropfest. He has recently returned from living in Germany where he plans to make his next film and is now very eager to tread the boards once again.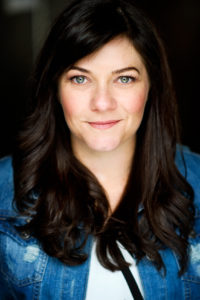 Catherine Glavicic
Nurse Ratched
Catherine was most recently seen in the all-female production of Coriolanus and the Restoration comedy Man of Mode at Chapel off Chapel. She also performed in Detached for Melbourne Fringe, Oil Babies, Uncle Gus and Adam Smith's Shame at La Mama Theatre and Citizen Theatre Company's production of The Importance of Being Earnest. Catherine's most recent television credits include Channel 10's Party Tricks and Offspring and she will be seen later this year in Mustangs FC on the ABC. Other theatre productions include Six and Out, A View From Moving Windows, The Merry Wives of Windsor as Mistress Page, Romeo and Juliet as the Nurse and Ruth in Minefields and Miniskirts. She spent time overseas working with Shakespeare & Co in Lenox Massachusetts in the USA where she played Queen Margaret in The Life and Times of Queen Meg and Jack Cade in the Jack Cade Rebellion. Other credits include ABC TV's The Worst Year of My Life Again, Underbelly Razor and SLiDE. Catherine is a proud member of MEAA.
As an actor, Troy has had over 18 years experience in theatre, film and television. In 2013/14 he won two consecutive Best Actor Awards with the Brighton Theatre Company for his portrayal of Albert Einstein in the stage play Picasso At The Lapin Agile by Steve Martin and as Sam in the play Echoes by N. Richard Nash.  He has appeared recently in the Australian feature film William Kelly's War and can be seen in the awaited Terry Pratchett film Troll Bridge. Troy has most recently returned from three month's touring Hong Kong, performing in two stage plays. He is a graduate of 16th Street Actor's Studio Full Time Acting Course.
Stephanie is a graduate of the Full Time Program at 16th Street Acting Studio. Prior to this she studied clowning in Paris with Philippe Gaulier and completed an Honours degree in Performing Arts at Monash University. Stephanie has also trained with renowned acting coaches Larry Moss and Susan Batson. In 2012, Stephanie won the award for Best Actress at the Melbourne Short and Sweet Theatre Festival. Theatre highlights include the world premiere of To The Naked Eye and Of Words and War at La Mama, Our Country's Good directed by Kate Cherry and The Shape of Things directed by Peter Blackburn. Stephanie toured Victoria performing in Brecht's Life of Galileo with Complete Works Theatre Company. Screen credits include Blue Heelers, Winners and Losers, Whatever Happened to That Guy and most recently the comedy web series Footballer Wants A Wife.
Kostas trained in New York City at the Lee Strasberg Theatre Institute & Stella Adler Conservatory of Acting. He lived & worked in New York for 9 years appearing on stage in Ophelia Thinks Harder at the Samuel Beckett Theatre, The Sorrows of Stephen at the Trilogy Theatre, Spirits of the Delta at the Museum of Natural History NY, Madame Sousou at the Greek Cultural Centre NY, Verbatim as part of the International Fringe Festival in New York and other productions. He also worked as a voice over artist, and has film credits in independent films such as Microwaved, First We Take Manhattan & Dead Dog. He moved back to Australia in 2010 and became an ensemble member of Q44 Theatre, where he also trains with Gabriella Rose-Carter. He played Murk in Q44's production of John Patrick Shanley's Savage in Limbo, and Ivanov in Q44 Theatre's Chekhov Incubator series. He had a small role in the television series, Bogan Bachelor, and continues to work as a voice over actor, most recently with McCain Foods. Kostas is also the co-founder of Dobermann Productions.
Paul Fergus Morris studied acting and dance at the University of Ballarat Arts academy, graduating in 2014. He began working that year with The Australian Shakespeare Company, filling the role of Weasel in The Wind in the Willows, a role he reprised this year for the third time in the 30th Annual season of the acclaimed show before touring. Paul has also worked in such shows as The Comedy of Errors (Antipholus of Ephesus – Bakers Dozen Theatre Company), The Wisdom Of Eve (Theatreworks), Out Of The Blue (Tracey Harvey), Abundance (Present Tense – Theatreworks), The Whistleblower (Regional Tour – Bakers Dozen Theatre Company) and an RACGP TV advertisement.
Paul is a passionate musician and multi-instrumentalist. He has worked as a primary musician with Present Tense Theatre Company and in collaboration with UBAA for a run of shows at sovereign hill. In 2015 Paul made his directorial debut with the new Australian work The Great Australian Disclaimer by Andrew R Kelly at La Mama theatre and then regionally on tour. Paul is delighted to be working with Kristopher Brown and the talented crew at Monster Media in One Flew Over The Cuckoo's nest as Aide Warren.
Eddie Muliaumaseali'i
Chief Bromden
Eddie studied at the Brisbane Conservatorium of Music and was the winner of the McDonald's Aria Award (Sydney). He became a member of the Tiroler Landestheater (2000-2005), in Innsbruck, Austria, performing in both Opera and Musicals.
In Australia, Eddie worked with Opera Australia's OzOpera since 1999 in productions of Carmen (Zuniga), Rigoletto (Sparafucile, Monterone and Ceprano), Madama Butterfly (The Bonze) and Barber of Seville (Basilio) as well La traviata (Marquis and Doctor). Other key roles include: Joe: Showboat; Paul: Kiss me Kate; Horse: The Full Monty; Mephistopheles in Faust; Zuniga and Doncairo in Carmen; Tom in Un Ballo in Maschera; Angelotti and Sacristan in Tosca; Colline in La boheme and the Commendatore, Leporello and Masetto in Don Giovanni. He has performed the roles of Porgy, Crown, Jake, Jim and Frasier in Porgy and Bess. He has also performed with Opera NZ in Tosca (Ancelotti) and Rigoletto (Monterone) for Opera Queensland, Stopera and Christchurch Symphony. Eddie developed the Education Workshops for Opera Australia's Ozopera Tours from 2000-2014. He has worked for organisations such as Artology and More than Opera as an educator and team leader introducing Opera to new audiences. Recent performances include Osmin in The Abduction from the Seraglio and Hermann in Tannhauser for Melbourne Opera. Bill in Pecan Summer for Short Black Opera. He performed Frasier in Porgy and Bess with Sydney Symphony Orchestra and in 2017, Eddie performs the role of King Henry in Lohengrin for Melbourne Opera.
Seton Pollock
Dr Spivey / Ruckley
Seton grew up in WA and most notably worked with The Western Australian Youth Theatre Company in their productions of Our Town, Blue Remembered Hills and Cloudstreet. In 2007 Seton was accepted into the National Institute of Dramatic Art, and graduated from the full-time acting course in 2009. Whilst at NIDA Seton performed in Gorky's Summerfolk, Arnold Wekser's The Kitchen and Middleton and Barkers Women Beware Women. He also played lead roles in David Williamson's Third World Blues and Shakespeare's 'Pericles'. He most recently played Caliban in Sly Rat Theatre's The Tempest for their annual Shakespeare on the Maribyrnong River production, and Bassov for Burning House Theatre's production of Summerfolk. This is his debut production for Monster Media, and hopes you enjoy the wild and crazy antics of One Flew Over the Cuckoo's Nest.
Inspired by the Rocky trilogy and Sylvester Stallone,  Michael's love of acting and film was sparked at an early age, but didn't translate until he was over 30 and decided to pursue his childhood 80's action passion. Since graduating 16th Street Actors Studio in 2012, Michael has appeared as Dad in The Dreamer Examines His Pillow (Doppelgänger), Edward in Spike Heels (Q44 & Crazy Chair Productions), Fish in Cherry Smoke (Sol III Prouctions) and Ansel in Killer Joe (Black Water Theatre Productions). Michael has written and starred in various films including recent Tropfest top 50 short film   "Hair" (Camerella). Michael is also a practicing lawyer and does other stuff as well, some impressive, some not so (He can squat over 200 kilos).
A graduate of the National Institute of Dramatic Art (NIDA), Angela made her professional debut in Newtheatricals new Australian production of The Rocky Horror Show, directed by Gale Edwards. Most recently, Angela appeared as Susan/Karessa in Pursued by Bear's Greenroom nominated production of Tick Tick Boom… and as the Lady of The Spa in NINE the Musical (Manilla Street Productions) Other theatre credits include Lucinda in Into The Woods (Victorian Opera), Ilsa in Spring Awakening (Sydney Theatre Company) Suki Tawdry in The Threepenny Opera (Sydney Theatre Company), Cindy-Lou in The Marvelous Wonderettes (Monster Media) and roles for The Production Company in The Boyfriend and The Producers. Angela appeared in the Australian and international touring productions of The Rocky Horror Show for GFO and TML performing as Phantom, Magenta and Columbia. Other theatre credits include Cherry in Cherry Smoke (Sol III Production) and Catherine in A View From the Bridge (Timber Productions) . Angela has appeared in concert in No Regrets – A Tribute to Edith Piaf for Singtheatre (Singapore) and has also guested in The Helpmann Awards, Twisted Broadway and Broadway Unplugged. Screen credits include films ELEVATE (Crystal Screen Productions), I Love You Too (Princess Productions) and B.O.A.T.S (Camerella Productions). Angela was a Top 6 Finalist in the 2014 Rob Guest Endowment.
Ben was born in Nigeria, and partly grew up in The United States where he studied Acting and Dance. He soon started landing parts in Films, as an extra and got an agent who represented him for television, film, voice over and commercial roles. He emigrated to Australia in the late 90s. He's been Acting on stage, film and television for over 30yrs, in Australia and U.S. Ben is also an Artist (Painter) and a Spiritual Teacher/ Student. He's been practising Spirituality for about four decades. He works in the Spiritual Arts when not performing in Showbiz.