Meet the Creatives
Dale Wasserman was born in Rhinelander, Wisconsin. He has worn almost every theatre hat from lighting designer to producer and director. His abrupt career change to writer has seen success in every performance venue. His theatre credits include, Man of La Mancha, One Flew Over the Cuckoo's Nest, Beggar's Holiday, Western Star, How I Saved the Whole Damn World, An Enchanted Land, and his most recent work A Walk in the Sky. Television and feature film credits include The Power and the Glory, Circle of Death, Perchance to Dream, Cleopatra, and Aboard the Flying Swan. He has received over forty-five awards including Emmys, Tonys, Ellys, and Robys. His two most popular plays, One Flew Over the Cuckoo's Nest and Man of La Mancha, have made him the most produced American playwright worldwide. He died on December 21, 2008 in Paradise Valley, Arizona, USA.
Carl J. Sorheim is an award-winning writer/director who has earned his stripes with his film Off The Meter (Tropfest Top 16) and his scripts Mop Head (winner Tropfest ReefReels) and Beast, which won the Academy accredited Best Australian Short Film 2017 in Sydney's Flickerfest. After two years' service in the Norwegian armed forces (domestically and in Kosovo), Sorheim moved to Australia to undertake a Bachelor of Theatre. He has written and directed for theatre, and won awards for Best Play in Short+Sweet Melbourne, Sydney, Canberra and Dubai, but has since 2010 focused mostly on film. 2015 saw him co-writing the Screen Australia-funded spoof comedy Footballer Wants a Wife before turning his mind for storytelling to working as Story Producer on the award-winning feature documentary A Brilliant Genocide, a harrowing account of Uganda in the 1990s. 2017 also saw him joining the ranks of viral success stories, with his short film about exposure gaining over 2 million views and widespread shares in under a week. Sorheim is incredibly excited to finally get a chance to work in the theatre again, and directing One Flew Over the Cuckoo's Nest is both an incredible privilege and a massive undertaking that he can't wait to get stuck into.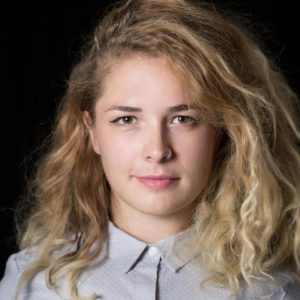 Sarah Tulloch
Production Designer
With a BA in Architecture (hons.) from Monash University Sarah moved swiftly into the colourful world of theatre upon graduating. Her passion of visualising story through environment has led Sarah to work both internationally and around Australia for sometime as a set and costume designer. In her transition from Architecture Sarah worked in many roles around the theatre, allowing a broader perspective into the inner workings of the stage. Sarah, is a Producer and Resident Production Designer at Pursued By Bear Theatre Company, producing rarely seen music theatre for Melbourne audiences.
Jason stumbled into theatre while someone was looking for him and isn't leaving until he's sure they're gone. Jason has designed for theatre, dance and musicals, with highlights like LadyCake (Three Birds Theatre), Fallen O'er (Slown, Smallened and Son) and the Green Room nominated tick, tick… BOOM! (Pursued By Bear). He also once piloted an anglerfish, and wants you to ask him about it over drinks. Jason is a graduate of the Victorian College of the Arts, and can usually be found causing mischief in or around Melbourne. He hopes to create art that reaches people emotionally and creatively, but he'll settle for your thunderous applause.
Monster Media is a multifaceted independent production and design company. The brain child of arts practitioners Noah Sharwood and Kristopher Brown, Monster Media's debuted in 2012 with their sold out Australian premiere of the off-Broadway hit musical The Marvelous Wonderettes. Other theatre credits as producer include Penelope Pushpump Presents… and Miss Lilly Monster's Christmas Cocktails. Monster Media has served as stage manager for the Twilight at Taronga Concert Series, Velvet the Show and Wakakiri Story Dance Festival. Individually, Noah Sharwood has served as Stage Manager on numerous theatre and concert productions including Franco Dragone's House of Dancing Water at City of Dreams Macau and the Sydney and Perth seasons of Georgy Girl. Kristopher Brown's acting credits include television series Neighbours and Cyber Girl, films The Great Raid, Scooby Doo and The Switch. Monster Media has recently devled into the realm of online video with their YouTube channels Monster Media and kris&noah producing the series kris&noah Drinkin'. They are currently developing various original theatre and video pieces.